Monday, March 18, 2013
The first DDR4 memory modules were manufactured by Samsung and Micron in early 2011.

In computing, DDR4 SDRAM, an abbreviation for double data rate (fourth generation) synchronous dynamic random-access memory, is a type of dynamic random-access memory (DRAM) with a high bandwidth interface expected to be released to the market sometime in early 2014.
Its primary benefits compared to DDR3 include a higher range of clock frequencies and data transfer rates (2133–4266 MT/s compared to DDR3's 1600 and higher and lower voltage (1.05–1.2 V for DDR4 compared to 1.2–1.65 V for DDR3) with current remaining the same.
DDR4 also anticipates a change in topology. It discards the multiple DIMMs per channel approach in favor of a point-to-point topology where each channel in the memory controller is connected to a single DIMM.
DDR4 was described as involving a 30 nm process at 1.2 volts, with bus frequencies of 2133 MT/s "regular" speed and 3200 MT/s "enthusiast" speed, and reaching market in 2012, before transitioning to 1 volt in 2013.

DDR4 memory comes in a 288-pin DIMM, similar to a 240-pin DDR-2/DDR-3 DIMM.[31]:11 The pins are spaced more closely (0.85 mm instead of 1.0) to fit more within the standard 5+1⁄4-inch (133.35 mm) DIMM width, the height is increased slightly (31.25 mm/1.23 in instead of 30.35 mm/1.2 in) to make signal routing easier, and the thickness is increased (to 1.2 mm from 1.0) to accommodate more signal layers.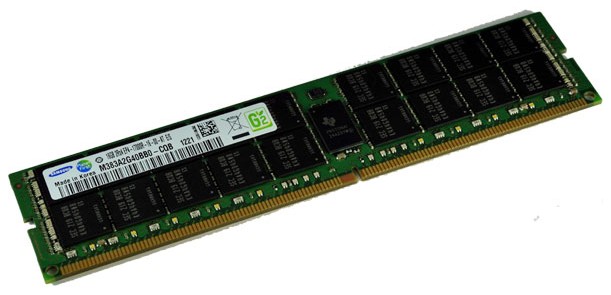 Sample of a 16GB Samsung Registered DIMM module @ 2133Mhz 1.35V.

DDR4 SO-DIMMs have 256 pins (rather than 204), spaced closer (0.5 mm rather than 0.6), and are 1.0 mm wider (68.6 mm rather than 67.6), but retain the same 30 mm height.The new chips will use a 1.2 V supply with a 2.5 V auxiliary supply VPP versus the standard 1.5 V of DDR3 chips, with lower voltage variants at 1.05 V appearing in 2013.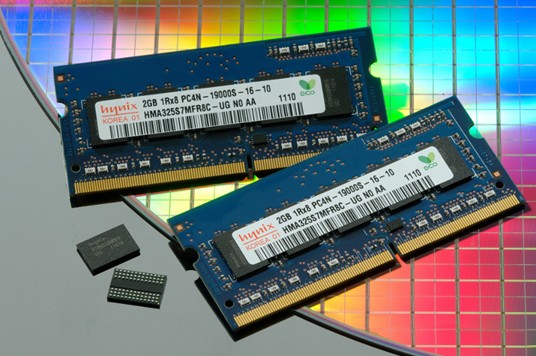 Sample of a 2GB Hybix SODIMM module @ 2133Mhz 1.35V.
They are expected to be introduced at transfer rates of 2133 MT/s,[31]:18 estimated to rise to a potential 4266 MT/s by 2013. The minimum transfer rate of 2133 MT/s was said to be due to progress made in DDR3 speeds which, being likely to reach 2133 MT/s.
The DDR4 specification will include standardized 3D stacking "from the start" according to JEDEC with provision for up to 8 stacked dies.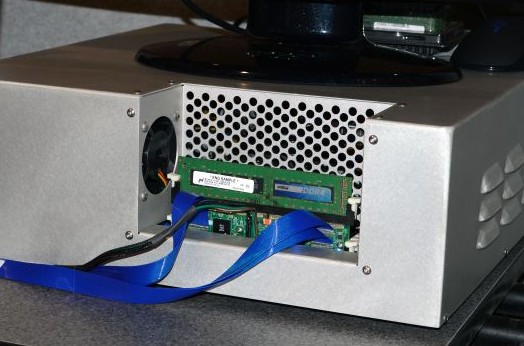 Micron DDR4 module demonstrated at the CES Show 2013.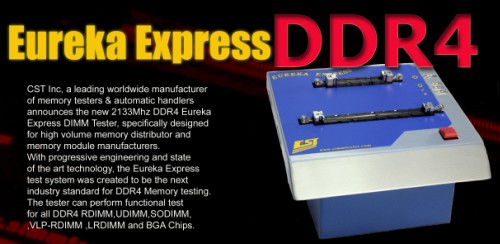 Prototype of a DDR4 DIMM SODIMM VLP DIMM Memory Tester
DDR4 Memory Tester will be available by Q4,2013 once DDR4 module emerges. Memory Tester developers are still waiting for Jedec to finalize the DDR4 module specs.
For any information about CST - DDR4 memory testing solution, check
www.simmtester.com
for more information.
CST, Inc. headquarters in Dallas, Texas, USA also has direct offices in Singapore, California, China as well as global distributors strategically located in Canada, China, France, Germany,Spain, Portugal, Hong Kong, Japan, South Korea, Switzerland, Sweden, Taiwan and Israel.
By: DocMemory
Copyright © 2013 CST, Inc. All Rights Reserved